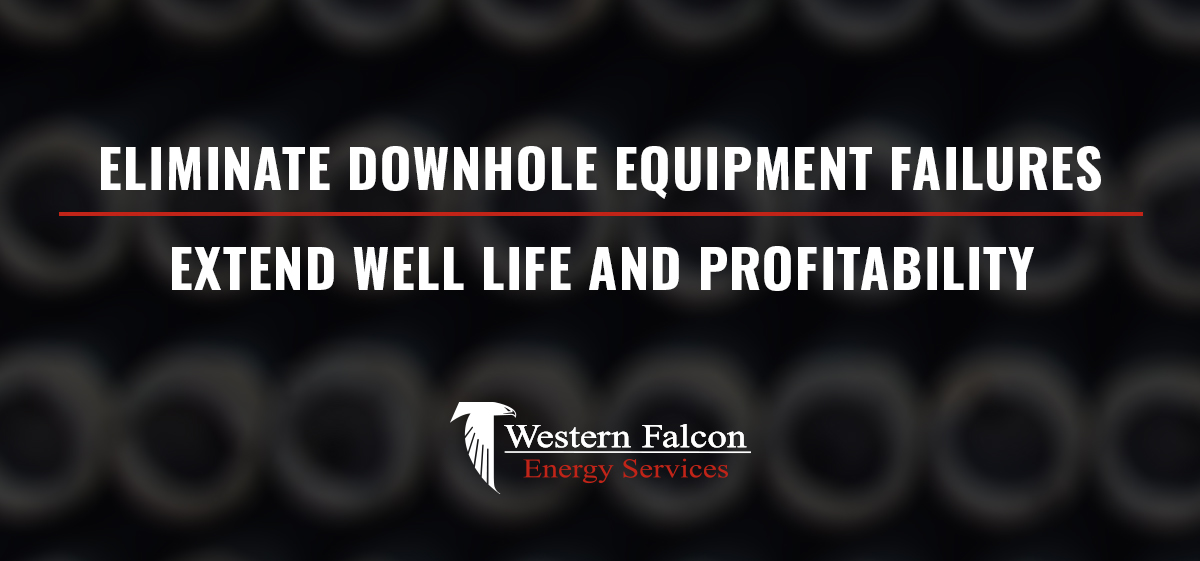 ---
Getting to Know the Main Contributor to Downhole Equipment Failures
---
One of the most common types of artificial lift, known as sucker rod pumping systems or SRPS, are known for their durability and longevity. In fact, most of the failures that occur in SRPS systems occur downhole rather than in the pumping unit itself. As such, avoiding these failures can significantly improve pumping efficiency and save you a great deal of money. The first step in avoiding them is understanding how and why they happen in the first place.
The Trouble with Downhole Friction
Though you can't see it from the surface, there's a lot going on downhole. A pumping unit moves what are known as "sucker" rods and a pump the tubing until they reach the producing zone where the oil is located. The equipment works together to move the sucker rods up and down inside the tubing 24 hours a day, seven days a week, accumulating hundreds of thousands of cycles. This constant movement and contact between the sucker rods and the tubing creates a great deal of friction, which is the main contributor to downhole SRPS equipment failures.
Two Types of Friction
When referring to downhole friction, there are two main types that can have a serious effect on the overall efficiency and longevity of your equipment.
Mechanical Friction: This is friction between one piece of equipment and another, such as the sucker rods against the tubing or the pump plunger inside the barrel.
Fluid Friction: Fluid friction is a little different. It occurs due to fluid flow around the sucker rod couplings or as the result of a significant pressure drop through the pump's valves.
Mechanical and fluid friction are the enemies of SRPS systems. Downhole friction can result in a 75% loss of (HP) from the surface to the pump, which results in a significant increase in electrical consumption, thus increasing LOE (lease operating expense). Fortunately, choosing the right thermoplastic liner can tremendously reduce downhole friction, and in turn, this improves efficiency and results in lower LOE & higher profits.
Choosing the Right Thermoplastic Liner to Reduce Downhole Friction and Failure Rates
Because the biggest contributor to downhole equipment failure is friction, it stands to reason that reducing friction should be a top priority. Rather than traditional bare tubing that will corrode, wears and ultimately fails over time – a more specialized TPL tubing is the solution. Some of the liner products that can reduce friction include:
Polycore™ – HDPE liner that can withstand temperatures of up to 160⁰ F in production fluids;
Enertube™ – A blend of polyolefin that is rated for temperatures up to 210⁰ F;
Ultratube™ – A PPS liner that withstands temperatures as high as 350⁰ F; and
Extremetube™ – A PEEK liner that can handle temperatures of up to 500⁰
Each of these products are available in diameters ranging from one inch to seven inches with a field installation capability reaching a 52-inch diameter. These products are especially versatile and can go a long way toward reducing downhole friction and reducing the overall risk of costly downhole equipment failures.